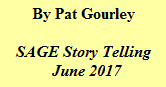 So just to be safe I might advise everyone sitting near me around the table to move to a safer space just in case. The reason for this is that I am beginning this piece on EVIL with a biblical quote and I would not want anyone to be smote by a lightening bolt on account of my atheist ass.
"Anyone, then, who knows the good he ought to do and doesn't do it, sins."
James 4:17
Particularly in grades one through eight when I was most intensely in the clutches of the Catholic Church 24/7 it seemed I was steeped in the seemingly endless ways I could sin or do evil. There were two broad categories of sin as I recall, those of "commission" and then those of "omission". Being a good little Catholic boy I went to confession usually twice a month with the focus of my confessing being almost entirely on my seemingly endless sins of commission. In hindsight it seems that the Church overly focused on actual transgressions rather than on the "omissions". Or maybe this was a refection of my own internal turmoil generated by the difficulty and shame of confessing to cussing, fighting with siblings or disobeying my parents as opposed to confessing a lack of efforts to help the overseas Catholic Missions save heathen souls with my meager monetary allowance.
To be fair the Church did say that faith alone was not adequate, you need some good works to go along with it. To not perform these acts of goodwill I suppose could be construed as sins of omission. Though I do not remember the emphasis on omissions being nearly as strong as the admonition to keep my hands off of my dick and the resulting emissions.
And of course when I had reached my early adolescent years the thought of confessing to anyone that I was masturbating daily was simply out of the question. That I was thinking about men much older than I when I was engaged in this 'transgressive commission" was truly beyond the pale, and so began a slow decline into being an agnostic and then a full-blown atheist. I guess playing with oneself is the root of all evil.
To once again quote Ken Wilber's truthful bromide "no one is wrong 100% of the time" this seems the case for the Catholic Church's teaching around sins of omission. As I age I realize that I actually commit very few sins but the issue of omission becomes much more relevant and something I am frequently guilty of.
Over the decades I have been attracted to Buddhism primarily the Zen variety. I find their views on good and evil to be a bit more dare I say sophisticated and in line with the complexity that is human behavior. I recently stumbled on a piece written on Good and Evil and posted on the Soka Gakkai International site:
http://www.sgi.org/about-us/buddhism-in-daily-life/good-and-evil.html
A short quote from that piece I think has a rather uncomfortable truth to it:
"Every single human being is capable of acts of the most noble good and the basest evil".
I am also reminded of Thich NhatHanh wonderful poem, Please Call Me By My True Names, and the amazing stanza:
"I am the twelve year old girl,
refugee on a small boat
who throws herself into the ocean
after being raped by a sea pirate.
And I am the pirate
My heart not yet capable
Of seeing and loving."
So for me these days I think I am guilty of sins of omission when I am not actively engaging in resistance hopefully through acts of compassion. This does not necessarily only involve political actions, which can have merit but also present traps of their own.  Acting compassionately and politically at the same time is often a challenge.
For me it is a sin of omission to not be out marching and demonstrating and certainly not voting. The sins of omission I currently am guilty of though most often involve rather mundane day-to-day activities.
I need to engage more with some of the homeless I encounter daily maybe give them a few bucks, or call a friend for lunch or reach out to an old buddy trying to contact me on Facebook. Perhaps help an older friend get moved out of his apartment or get off my ass and write something and then just show up at Story Telling to listen to what everyone has to share.